Dear Dernier Friends,
The Kenya Book Launch went very well – thank you so much to all of you who prayed. I can't tell you how much your prayers are appreciated – without the Lord we can do nothing, and we know how much the enemy doesn't want to get Christian books into children's hands.
Really sorry the live link wasn't working – I know many of you tried to access it but failed – that was disappointing. 🙁
So sorry about that, we never did find out why. But we did have a great chat, and it was recorded, hurray!!!!!!!, so at least you can watch the recording. You can watch it here.
It's on my personal Facebook page, as for some reason FB won't let me post to the Dernier page. Something else random, but hey, there's usually a way round these things… we will not be defeated!
Muthoni Omukhango, National Director at CLC Kenya, was a brilliant host and the chat was fun and inspiring, with lots of fascinating insights into the authors' lives and background to the stories – some of it was new to me, too!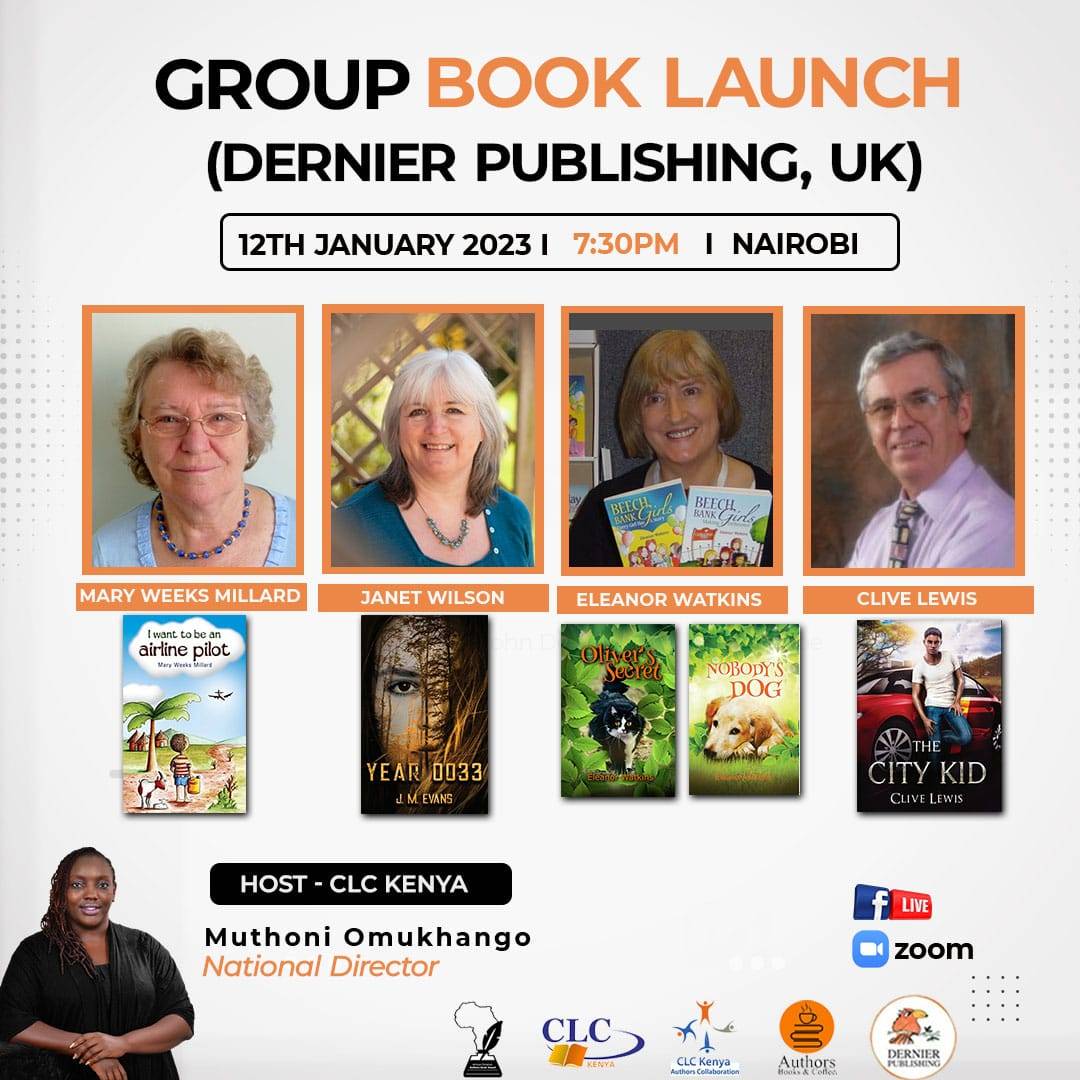 We're soooo delighted that now these five books will be available to children in Kenya. Please pray for an outpouring of grace.
If you'd like to be part of it, and donate beautiful brand new books for needy Kenyan schools, please click here for how you can do this. The needs are overwhelming. Even if you can't donate right now, please do read the report and pray for the #readtolead project. Many people are struggling to make ends meet here in the UK, but the Education Bridge Africa report shows poverty on a scale we can barely imagine. Education will help children living in the informal settlements get out of the poverty trap – reading is a huge part of that, and some schools have no reading books. Not a single one!!!!
Here's a quick snippet from the report:
"READ to Lead was envisioned after a needs assessment on learning outcomes in marginalized and informal settlements-based schools. Most children, many from poor backgrounds were performing poorly at the classwork and in the national exams. Lack of English comprehension was discovered to be one of the barriers to understanding other subjects. EBA wanted to close the barrier by offering supplementary books including storybooks."
Important, isn't it? Such a great project. Especially as it's not just education, but the books hold a message of the eternal good news – what an opportunity.
Thanks so much, once again, for your brilliant support!
Together in Christ,
Janet
P.S. The recording is also on Muthoni's page, so you can watch it there, too. It's already received over 600 views! 🙂
Kenya Book Launch Recorded!