So, Halloween and Christmas in one newsletter – I didn't intend it that way, but actually, isn't that pretty much what we face daily, as Christians? Alongside the wonderful good news of Jesus there is much evil.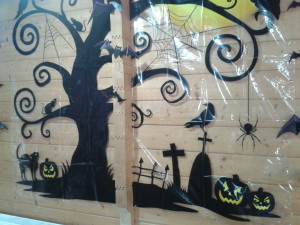 I was talking to a teenage lad from a Christian family recently – he told me about the pumpkin he carved, which will now be lit in the garden every night until it disintegrates. Does this worry you? It worries me. He seemed surprised that I have never carved a pumpkin, or did this with my children because of what lies behind the festival. Apparently it's just harmless fun, carving pumpkins . . .
It reminds me that our own church children need Christian books as much as children from non-church backgrounds. Satan doesn't come in devil costume, he comes dressed in fun clothes. We need to fight for those who can not fight for themselves.
Write for a Reason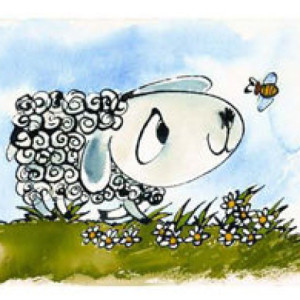 The latest seven week online writing course I run is just finishing – please pray for students as they continue their writing journey, and others who now belong to the Membership Programme. If you know anyone who writes Christian stories for children, do send them our way! Click here to read more. One student said about the last module: "I'm feeling quite sad and a little reluctant to start this module as it's the last one! It's a bit like keeping the last sweet in the packet!"
New Developments
We are still working on getting our books out to other countries, but things are running frustratingly slowly . . . please
pray for a breakthrough! Thank you, you have no idea how much your prayers are appreciated. We are also planning to get The City Kid into paperback next year . . .
Books into Schools
I'd also very much like to get more of our books into schools. I'm meeting up with our Diocesan Youth Adviser later this month, to get some ideas how we can make our books useful for RE lessons. If you have any advice or help, please do send it my way! One local school is once again using some of our books for their Book Club (children in years 5 and 6). Please pray for them!
And Finally, Christmas is Coming!
Yep, it's that time again, folks! Time to start making Christmas present lists – such an excellent time of year to reach out to neighbours and friends with the good news in the guise of a non-threatening book. To help you along the way, here are all our books – you can get all these from your local Christian bookshops as well as from our website. You can get some of the books as bundles, too. My prayer is that as you reach out to the children on your heart with these books, lives will be changed. Who knows what mighty oaks might grow from the seeds you sow?
So here are all our books! Click on each of the pictures for more information (at least, I hope so, if I have correctly worked out the technology!).
Beech Bank Girls, A Time Remembered
Teenage friends Chloe, Willow, Annie, Rachel, Holly and Amber become absorbed in a diary from the First World War, and discover that the choices they make have consequences, just as they did for fourteen-year-old Grace one hundred years ago.
The girls continue to live, love and laugh together through all the trials and joys of life, and discover that even when everything seems to be going wrong, God is still at work.
ISBN: 9780956904379 / £5.99 / 192pp
Beech Bank Girls, Christmas is Coming!
Perfect for Christmas! Also great for girls struggling with body image, money worries at home and grandparents' failing health.
Holly faces the reality of financial crisis at home; Rachel is worried about her sister; a sledging incident shakes the girls and a different nativity play brings home the true meaning of Christmas.
ISBN: 9780956904317 / £5.99 / 176pp
Beech Bank Girls, Every Girl Has a Story
Great for girls who are growing up fast, to encourage them to walk with God. Tackles issues of bullying, illness, step-families and temptations. Miracle and party included!
This popular book was shortlisted for the Christian Resources Awards 2011.
ISBN: 9780953696345 / £5.99 / 160pp
Beech Bank Girls, Making a Difference
Perfect for girls who want to make a difference in the world!
The Beech Bank Girls discover that they don't have to wait until their gap year to start helping people in need. A new culture on their doorstep, an emotional night out – the girls learn that they can make a difference right where they are.
Shortlisted for the Christian Resources Awards 2012.
ISBN: 9780953696376 / £5.99 / 192pp
London's Gone

Great for young people wondering how faith can make a difference; also perfect to encourage Christian youngsters to reach out to their friends.
London has been bombed by terrorists and three teens have to make their way to safety. Only one of them is a Christian – will it make a difference to the way he reacts to the situation?
ISBN: 9780953696321 / £6.99 / 224pp
​ PS I lent this book to a 16-year-old bookworm from our church youth group (not a Christian girl, but on the fringes), and she absolutely loved it – she couldn't put it down, totally identified with the characters and loved the plot and the suspense. Please pray for her!
The Only Way

A brilliant introduction to faith in God.
Perfect for anyone who loves a well-written, gripping story.
When a mysterious, disaffected teenager meets the beautiful and mysterious Lily, he discovers a new way to live, the only way.
ISBN: 9780953696390 / £5.99 / 142pp
A Pennyworth of Peppermints

Perfect for schools, presentations and prizes.
A spy story, set in the First World War. This delightful story captures a little of what life was like for families living through the Great War, and how faith in God can make a difference.
ISBN: 9780956904331 / £5.99 / 160p
I Want to Be an Airline Pilot
Perfect for children who love reading about other cultures, and those who need to know that they have a father in heaven who cares for them. Through a series of adventures, Shema discovers that he has a Father in heaven who cares for him.
ISBN: 9780953696352 / £5.99 / 112pp

Living in Hope
The thrilling sequel to I want to be an Airline Pilot. Shema and his friends still have many exciting and dangerous challenges to face; will their new faith survive?
Perfect for children new to faith; also a gentle introduction to the issue of child slavery.
ISBN: 9780956904300 / £5.99 / 128pp
Under the Tamarind Tree
Perfect for children struggling with a change in their life, and to learn about living in a new culture from a child's perspective. The third book in the "Rwanda" series. Timo and Joshua don't want to go and live in rural Rwanda, but learn that God knows best.
ISBN: 9780956904324 / £5.99 / 128pp
Deepest Darkness

Perfect for sensitive children, those who enjoy thoughtful books and those who struggle with anxiety. Facing her fears one by one, Abi opens here life to the light and finds a freedom she never thought possible.
PS If you've had children worried about things that happened at Halloween, or want to give a Christian take on 'Divali', this is the book for you, because it's all about finding light, even in the darkness.
ISBN: 9780953696369 / £5.99 / 112pp
The Treasure Hunt
Great for kids who love exciting mystery stories. Four Christian friends go on a treasure hunt with the church youth club, but while looking for clues they fall into another adventure. Will they find out what is going on and find the real treasure?
ISBN: 9780953696314 / £4.99 / 96pp
Mystery in the Snow
Perfect for children who enjoy mystery stories. Great for outreach.
Not long after solving their first mystery (The Treasure Hunt), Debbie, Ravi, Lance and Joel find themselves with another problem; Ravi's shed has been burgled. Join the Christian friends as they find answers in unexpected places.
ISBN: 9780953696338 / £5.99 / 112pp
The Birthday Shoes

Great for girls who love shoes, friends and magical adventures!
Join Emily Jane as she goes on a series of adventures in Africa wearing her magic shoes, making friends and some exciting discoveries about God along the way.
ISBN: 9780953696383 / £5.99 / 128pp
Hope that helps you choose! Let me know if I can help you at all – otherwise, I'll be back in touch next month, or see you on our facebook page!
Janet
Halloween and Christmas in one post!