You Can Be a Youth Worker!
Yes, you can be a youth worker! All you have to do is give a Christian book to a young person, pray for them, and let the book (and the Holy Spirit!) do the work for you.
But how do you  get over the scariness of giving a book to a child with no church background?
Here's an idea:
1. Get parents' permission.
2. "I saw this book and thought of you." (Or, I saw this book and thought of Therese, if you give the book to the parents.)
3. "Please read it and tell me what you think!"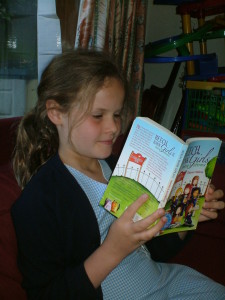 What do you think? Any other ideas? Easter could be the perfect excuse to give away books and become the most amazing youth worker! 🙂